最新资讯
微软Kinect助力第19届Robocup世界机器人大赛
发布时间:2015-08-27
微软Kinect助力第19届Robocup世界机器人大赛
原文链接:http://blogs.msdn.com/b/kinectforwindows/archive/2015/08/12/games-highlight-kinect-sensor-s-value-in-robotics.aspx




2015年7月17日至23日,世界顶级机器人世界杯大赛Robocup在中国合肥完美落幕。此次大赛吸引了来自全球76国家和地区的100多支队伍,其中参赛队伍中,有超级多的机器人团队。90%的机器人团队都使用了动作传感器,并且70%为微软Kinect传感器(所有数据为亲历比赛的中国高科技公司—北京传翼四方科技发展有限公司友情提供)。此次机器人世界杯大赛的主题为志在发展价格低廉,品质上乘的机器人平台和硬件,因此Kinect机器人的杰出表现完美的展现了这一点。而最新款Kinect传感器也因其超低价格与卓越性能而广受赞赏。


为使研究人员更有动力去使用Kinect传感器,微软亚太研究院吴国斌先生与北京传翼四方科技发展有限公司万元芳先生受邀于大会演讲,并为大家展示Kinect传感器如何识别机器人肢体动作、身体移动以及语音指令。


那么,我们的Kinect机器人究竟怎样运作的呢?在中型组机器人足球比赛参赛的12支队伍中,9支队伍的守门员都使用了Kinect传感器,其中包括冠军团队:北京信息科技大学。北京信息科技大学团队的研发人员在此之前已经测试了多款不同的动作传感器,最终选择了微软最新款Kinect传感器。Kinect传感器彩色摄影机可提供非常广阔的视觉范围,能够使守门员及时发觉远在7.5外的足球,并且其每秒30帧的传送比率可以使守门员拥有更多的时间找准位置阻止即将传入的射门。


机器人足球赛是如此的有趣,而机器人世界杯的真正目的,正如我们之前所提到的那样,是为机器人技术提供更多更严谨的科学研究,而现在我们非常庆幸,微软新款Kinect传感器为此所作出的巨大帮助。


The 2015 RoboCup, which took place from July 17 to 23 in Hefei, China, drew more than 100 teams from 76 countries. That's a lot of robots, and most—over 90 percent—featured motion sensors, 70 percent of which were Kinect sensors. (Those figures are courtesy of Beijing Trainsfer Technology Development, a Chinese high-tech company whose personnel were at the games.) The theme of this year's RoboCup was advances in inexpensive but high-quality robotic platforms and hardware, so the prominence of Kinect-enabled robots made perfect sense. After all, the latest Kinect sensor is prized for coupling low cost with outstanding capabilities.


Just in case any of the assembled researchers needed more incentive to use the Kinect sensor, Guobin Wu of Microsoft Research Asia and Browning Wan of Trainsfer gave an invited talk in which they demonstrated how the Kinect for Xbox One sensor can enable robots to recognize gestures, body movements, and voice commands.
So, how did our Kinect-enabled robots do? Well, of the 12 teams competing in the Middle Size League, nine used the Kinect sensor in their goalkeepers, including the champion team from Beijing Information Science and Technology University (BISTU). The BISTU developers tested a number of different motion sensors and chose the latest Kinect sensor because its color camera provided an expanded field of vision, enabling the goalkeeper to detect the ball from as far away as 7.5 meters, and its transmission rate of 30 frames per second gave the goalkeeper more time to get into position to block an incoming shot.


And while robots playing soccer are surprisingly entertaining, the real intent of the RoboCup, as mentioned earlier, is to promote serious research into AI and robotics, and we're happy that the latest Kinect sensor is helping in these efforts.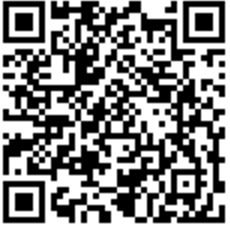 关注我们